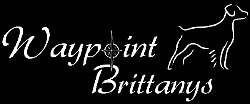 DB Cooper & Jesse Pups at 7 Weeks Old

(73 images)
Click a picture to see a larger view. Click HERE for Waypoint Brittanys Home
---
Play time!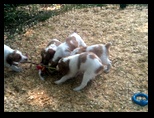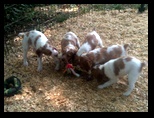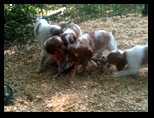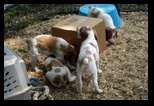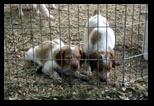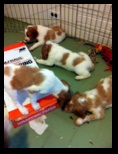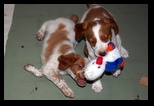 Nap time!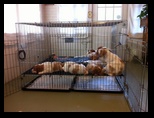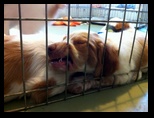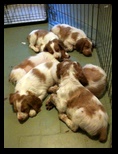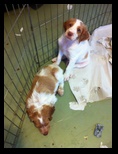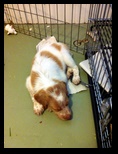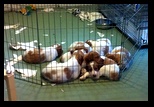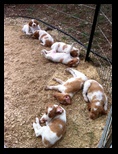 Kitten time!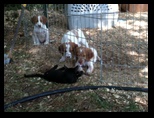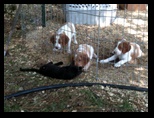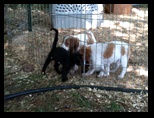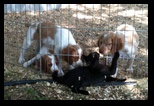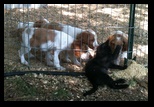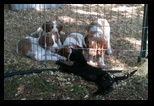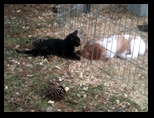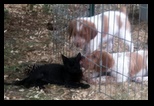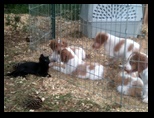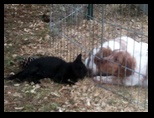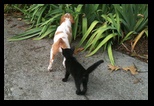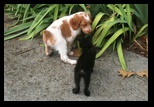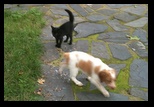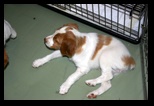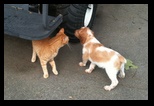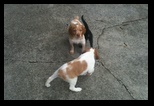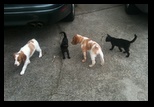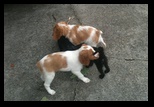 Bird time!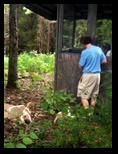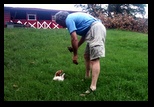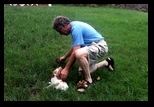 Candid shots from walks with all of the pups:

THUMPER (Available)
Wow! What a girl. She is real animated and a hunk of a girl. She loves to hunt
and she holds her own completely with the litter. Very independent and self
motivated.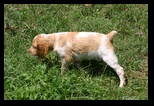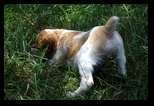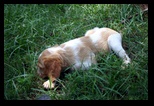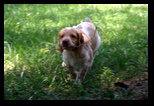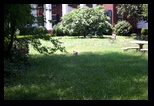 SCOUT (Reserverd)
A definate "pick of the litter". If we did not have a deposit on this guy he
might have been our personal pick. Bold yet calm. Great nose for hunting,
and very sweet. He is a beautiful dog.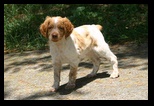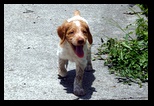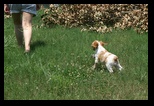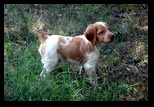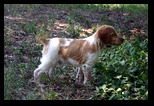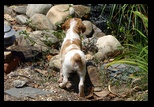 BOND (Reserved)
Just an all around good dog! He shows a lot of independence and boldness.
Calm, strong, and a great tail.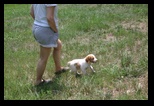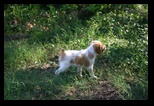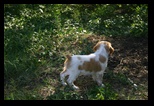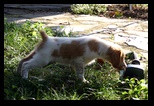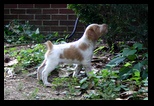 BIG WHITE - Formerly White Boy (Available but under consideration)
Emily, our friend, says "keep this one - he has the long legs of a runner." And
he is a runner. Pick up all of the pups and he weighs the most. Very compact,
agile, and getting used to his long legs. He is real showey with his stand out white!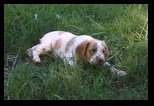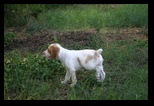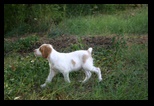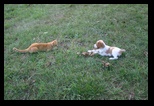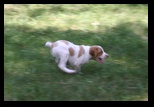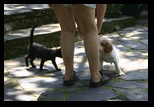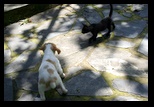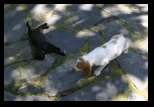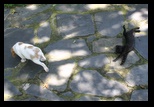 SADDLE WITH A DOT
(Available but under consideration)
Saddle is a stand out dog. From the first, he was the one that zoomed
around and made every other pup know that he was there. He loves and needs attention.
He has a great personality and a great balance of color and white. He may be the perfect
dog.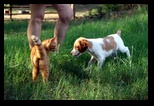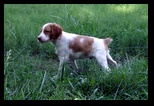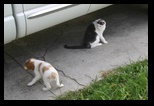 WINGS
(Available but under consideration)
This dog may be Chance as a pup. (See Chance's Story). His confirmation to the breed
standard is excellent at this time. He has a laid back personality and yet can be one of
the hardest players in the pack. Very sweet and loving.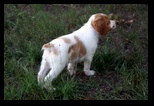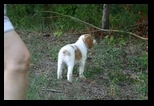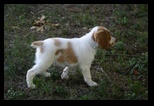 PENNY (Taken to her new home)
As of this writing Penny has gone to her new home. Penny is just a real nice
all around dog. She is athletic, perky, and fun to watch and be with. When she
is not in play mode she is sweet and loving. I think that she really likes to
please you. Penny, we love you and know that your new home is really special.