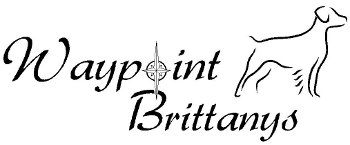 FC Dixie Kid Ultimate ATV
"H"
H, a progeny of the Dixie / Kid line. H loves to find and point birds and works at an all-age to shooting dog range, yet with an excellent handle. His energy is boundless and he is always eager to go hunting.
"H" is a pleasure to run. He is known throughout as one of the most hunting dogs around. You can handle him into anywhere and he will work his heart out to find you the bird. He has had several very prestigious placements. We have retired him from competition but still take him out at the farm to hunt birds.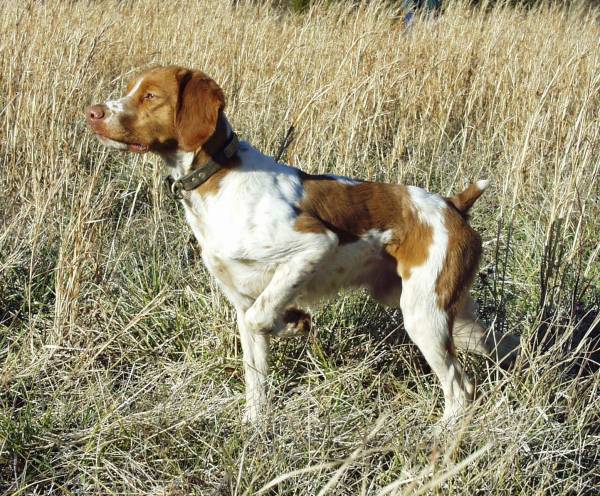 Owned by Vic Williams & Joyce Roberts
Pedigree
"H"
Dixie Kid Ultimate ATV
D.O.B.: 1/30/99
Breeder: Jerry Kendrick /
Royal K Farm
NAFC/FC/AFC Walker's Gunner
FC Chikamin's Mr. Walker
FC/AFC Hi Proof Rum Runner
DC Chikamin's Chiklet
Rimini's Blaze'n Chick
FC Beans Blaze
DC Scipio's Little Chick
FC/AFC Dixie Gambler
FC Rimarda's Gambler
FC/AFC Rimarda's Trademark
Windagail's Dessert Dust
FC B-Bar-K's Jamie-Lyn of Auten
FC Auten's Keystone Cop
CH Auten's Battlestar AMI
Placements
11/14/1999 - Bama Brittany Club
4th place - Open Puppy
2/6/2000 - Bama Brittany Club
3rd Place - Open Puppy
9/16/2000 - Rappannock Brittany Club
2nd Place - Open Derby
10/29/2000 - Georgia Brittany Club
2nd Place - Open Derby
1/12/2001 - Tarheel Brittany Club
4th Place - Open Derby
4/13/2001 - Pennsylvania Brittany Open Shooting Dog Classic / Derby Classic
Winner
4/17/2001 New England Brittany Championship Association
Derby Classic - Runner-Up
4/23/2001 - American Brittany Club
Eastern All-Age Futurity - Medford, N.J.
2nd Place
10/3/02 - Kentucky Brittany Club
Berea, KY
1st Place - Open Limited All Age - 1 Hr.
10/12/02 - Central Arkansas Brittany Club Fall Trial
Conway, AR
4th Place - Open All Age - 1 Hr.
11/9/02 - Georgia Brittany Club Fall Field Trial
Cedartown, Georgia
2nd Place - 1 Hour Amateur All Age
2004 - American Brittany Shooting Dog Championship
Winner and 1st Place - 41 Starters
(handled by Tom Tracy)
---