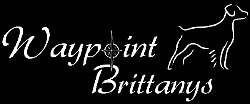 DB Cooper & Jesse Pups at 6 Weeks Old

0710
(40 images)
Click a picture to see a larger view. Click HERE for Waypoint Brittanys Home
---
Jesse with a puppy skirt! The pups are being weaned this
week so Jesse only has a few more times like this.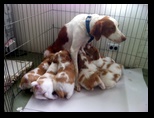 Big deal this week was the introduction of the tub!
Oh, this was great fun.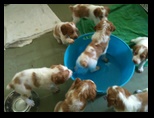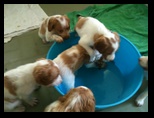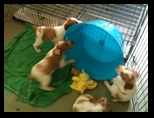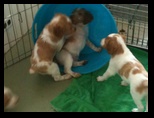 The other big deal this week is that the puppies have been
spending time in the outside pen!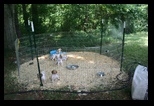 Eating outside is a lot more fun.
But the puppy bowl is more crowded than ever!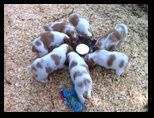 It's been so hot out that we set up a misting
system to keep cool...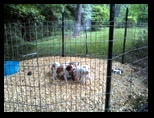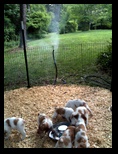 And the tub outside is even more fun than the inside.
It's all about who will be "king of the tub".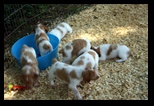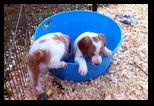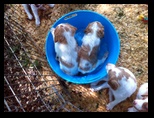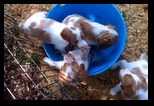 And after all of that fun they need a nap....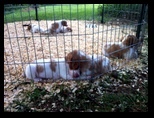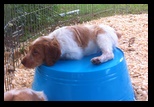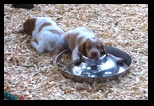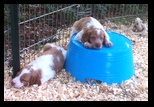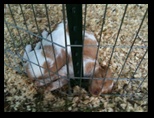 Wake up now! It's time for your closeup!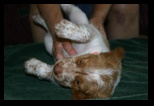 Scout (reserved)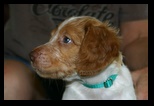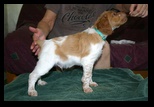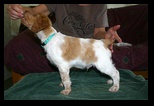 Wings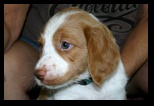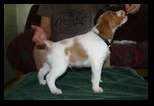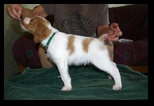 Bond, James Bond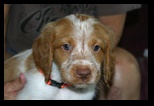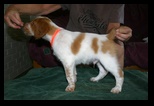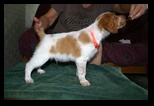 Mostly White Boy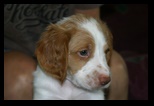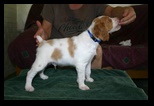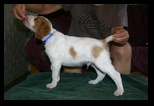 Saddle with a Dot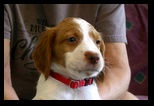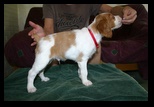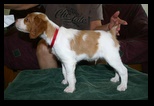 Thumper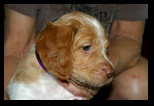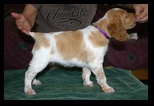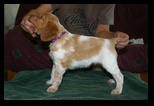 Penny (Reserved)