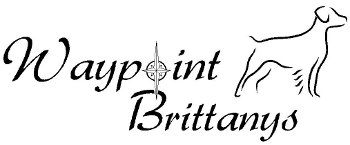 DB Cooper
We fell in love with DB as soon as we saw him as a puppy. It's not only his coloration and markings that make him a unique and unusual dog, but his boundless energy, super intensity, and his joy to please you that make him special.
DB Cooper is one of the few "naturally talented" bird dogs. In his first year while in South Dakota he came down with a serious disease (Nocardiosis or Actinimycosis). This took him out of training and in the hospital for 3 weeks of intensive care and then months of confinement to low energy activity.
Then in his first trial at the Spring 2005 Georgia Brittany Club Trial he surprised everyone with a near all-age performance which did not place because of the lack of bird work. Then at his second trial at the 2005 Bama Brittany Club Trial he took first place and repeated his blue ribbon performance at the 2005 Music City Brittany Club Trial.
This is a dog to watch in the future. I expect you will see his name a lot on the placement lists.
D.B. Cooper is named after a famous villain! Click Here to see more.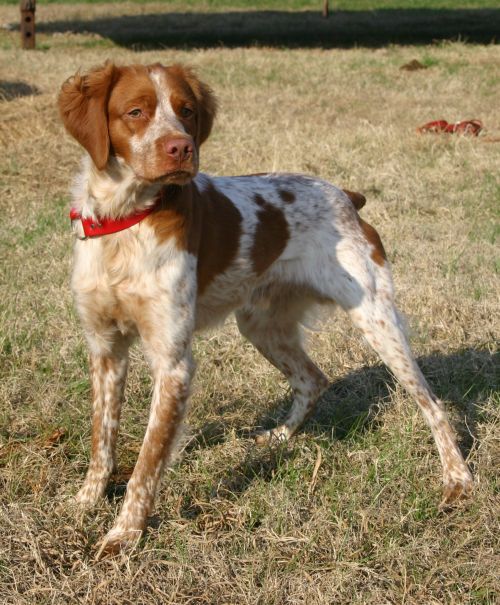 Owned by Vic Williams & Joyce Roberts
Pedigree for
DB Cooper
D. B. Cooper
SR12327205
7/21/2003
Cooper's Ozark Traveler
SN662739/01
FC/AFC Blaze Dakota Trucker
DC Silver Lake's Wishes Blaze
NFC/1xCH Beans Blaze




FC/AFC Timber's Little Wish




Rhapsody's Rambling Rose
FC Rimarda's Rhapsody




Alliar's Bonnie Kate




FC Mo Kan Razzle Dazzle
FC Mo Kan Playboy
FC Rimarda's Rhapsody




FC Maximum Express




Ten-K Katy
Lobo's Blazn Rock Candy




Top Gun Annie




White Lightning XV
OFA Excellent
1xCH/2xRU/FC/AFC Chubasco II
FC Shady's Lil' Clipper
FC Chesany's Sawtooth Rim Runner




BBB Delta Dream




Spotlight II
Powell's Buzzsaw




BBB Scip-A-Jigger O'Brandy




Lobo's Scipio's Dream
NFC/AFC Microdot
FC Micro Chip




Scipio's Super Jet




Lobo's Blazin Sugar Cookie
NFC/1xCH Beans Blaze




DC Lobo's Sugar Babe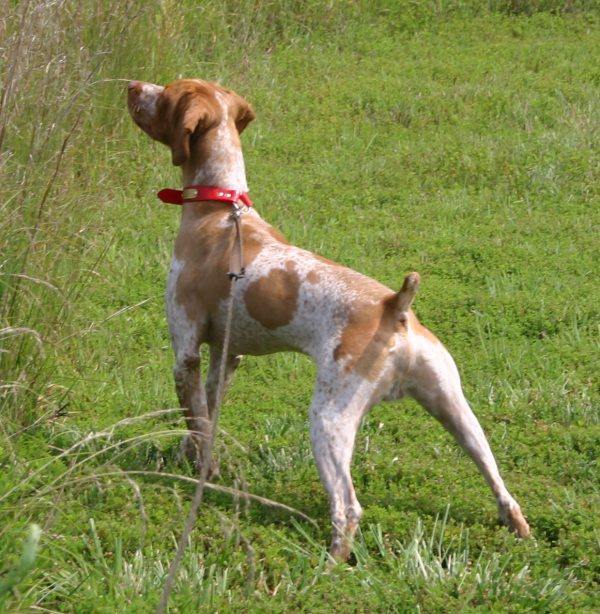 DB after being clipped for summer camp in South Dakota
Placements
1st Place - Open Derby
2005 Spring Trial - Bama Brittany Club
(only second time in a trial)
1st Place - Open Derby
2005 Spring Trial - Music City Brittany Club
1st Place - Amateur Gun Dog
2009 Fall Trial - Bama Brittany Club

---